Below Grade Methane Mitigation
If your construction site is located in the city of Los Angeles or Playa Vista, then you are most likely located in the "Methane Zone" and or "Methane Buffer Zone". If this is the case then you will require a Methane soil gas investigation report. RRC works with a team of certified and registered professionals who specialize in Methane and VOC
RRC has a build strong lasting relationships with a wide network of certified and registred Methane / VOC design engineers.
With over 25 years of experience designing Methane and VOC gas mititgations systems there are no jobs that are too small, too large, or too complicated that we can't handle
Every project will have it's own unique approach when it comes down to installing a Methane mitigation system, a VOC mitigation system, and or a below grade Waterproofing system. Our Tremco™ certified installers have mitigated over 1 million square feet this year alone! Our expericence and our due dillegence is what makes us stand out
Inspections may vary depending on the project and it's complexity. RRC has over 25 years of experiece dealing with inspections, and we can provide valuable input to contractors unfamiliar with Methane and VOC inspections processes. Depending on the city and county, inspection process may be different for each individual job site
Below Grade Waterproofing
Every single project is different. Waterproofing, Methane mitigation, and VOC mitigitigation job sites may also require to waterproof shoring walls around the perimiter of the construction site. If so, RRC will provide the Owner or General contractor a competative system to maximize protection and minimize catastrophic failure
RRC will evaluate and dissect every inch of the approved construction plans to make sure you get the best below grade waterproofing system for your building. We have delt with almost every type of below grade waterproofing scenario, our certified installers have experience with milti-level sub terranean projects utilizing a variety of installation procedures
RRC is a certified and registered installer of Tremco™, Mirafi™ and SiteDrain™ products. Every product we install has a letter of approval for various cities and counties to be used as a comprehensive system for waterproofing construction job sites in California
When waterproofing an Elevator pit and or sum pit we will first examine all surfaces prior to starting application. Then our certified installers will install a Tremco™ system that will maximize protection and create a waterproof barrier that will stop water and gas from entering the elevator or sum pit.



Ralph Ray Construction is not restricted to a single location; we have completed projects from San Diego to the Oregon border and several points east. Ralph Ray Construction's core business includes the professional application of gas vapor membranes to a wide-variety of concrete substrates in partnership with acclaimed product manufacturers like:

GSE
Tremco Commercial Division
Tremco Barrier Solutions
Carlisle
many others
Our experience and focus in the environmental field provides additional experience not seen among our competitors.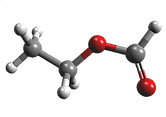 Oil field related services include:
Oil vent construction
Tar seep collection system construction
Hydrogen sulfide odor containment
Combustible and hazardous gas and vapor collection and venting systems
Included in our range of services are waterproofing membranes and systems. Many waterproofing systems are immediately in contact with the methane membranes, and thereby affect the design. Our experience ranges from a variety of material types (spray-on vs. HDPE heat welded) and manufacturers. We are the only applicator in the country who can accurately provide a construction budget on the full array of products available to methane and gas vapor mitigation projects.From design consulting, to preliminary budgets thru to execution, Ralph Ray Construction, Inc. is the premier gas/vapor mitigation company to meet your projects' specific needs.